Join Vermont author Fay Webern at Burlington's Light Club Lamp Shop on Monday evening, December 12 at 7:00pm for the official launch of The Button Thief of East 14th Street, Fay's moving, novelistic chronicle of her youth on New York's Lower East Side during the Great Depression, where she grew up in Lavanburg Homes, the first experimental utopian housing community for low-income and immigrant families.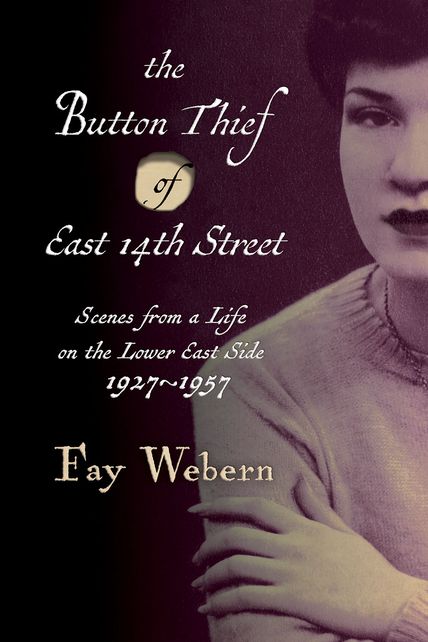 By the post-war years, Fay became involved with the emerging New York art and jazz scene of the Forties and Fifties, the electrifying years when a new American creative renaissance burst onto the world stage.
Fay will give a short reading, followed by a Q&A and book signing. 
Fay is an thoroughly engaging reader, and the Light Club Lamp Shop is one of Burlington's most celebrated venues, famous for music and events as well as food and drinks, so you won't want to miss this!
(P.S. Can't make it? Fay will be also be reading at VCFA in Montpelier on Friday 12/16.)
Book Launch!
Monday, Dec. 12 7:00 pm (sharp!)
Light Club Lamp Shop
12 N Winooski Ave
Burlington VT 05401
(802) 660-9346